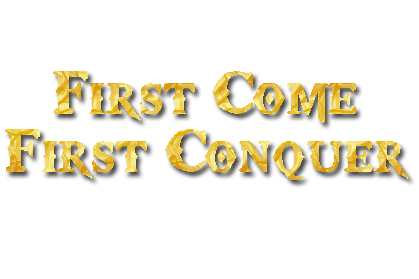 UTOPIA DREAM ENTERTAINMENT ALLIANCE (PTY) LTD
Terms and Conditions
YOU SHOULD CAREFULLY READ THE FOLLOWING AGREEMENT (THE "AGREEMENT") USE THE SERVICE OF UTOPIA DREAM ENTERTAINMENT ALLIANCE (PTY) LTD.
YOU AGREE TO BE BOUND BY THE TERMS AND CONDITIONS DESCRIBED HEREIN AND ALL TERMS INCORPORATED BY REFERENCE.
We would like to thank you in advance for ordering a free Destiny of Ancient Kingdoms DVD and looking forward in welcoming you to join the Utopia Dream Entertainment Alliance family. It is our mission to provide you with hours full of entertainment and fascinating creatures far beyond this world, taking you on a mind blowing adventure in the comfort of your home.
Subject to the laws of our country of residence, minor children may order a free D.O.A.K (Destiny of Ancient Kingdoms) DVD established by their parent or legal guardian. In the event that you permit your minor child or legal ward (collectively, your "Child") to order the free D.O.A.K DVD on the Request DVD tab seen on the Destiny of Ancient Kingdoms website, you hereby agree to this Agreement on behalf of yourself and your Child, and you understand and agree that you will be responsible for all the responsibilities of the order placed by your Child whether or not such uses were authorized by you.
Confidentiality
Any information concerning the Player and their respective Player's Records may be passed to third parties. However, Client records are regarded as confidential and therefore will not be disclosed to any third party, other than our D.O.A.K DVD manufacturer/supplier(s) and marketing division, if legally required to do so to the appropriate authorities. Clients have the right to request sight of, and copies of any and all Client Records we keep, on the condition that we are given reasonable notice of such a request. Clients are requested to retain copies of any literature issued in relation to the provision of our services. Where appropriate, we shall issue Clients with appropriate written information via e-mail, hand outs or copies of records as part of an agreed contract, for the benefit of both parties.
We will not sell, share, or rent your personal information to any third party or use your e-mail address for unasked for mail. Any emails sent by UTOPIA DREAM ENTERTAINMENT ALLIANCE (PTY) LTD will only be in connection with the provision of agreed services, products, marketing related promotions.
Disclaimer
Exclusions and Limitations
the information on the D.O.A.K DVD is provided on an "as is" basis. To the fullest extent permitted by law, this Company:
 excludes all representations and warranties relating to The D.O.A.K DVD and its contents or which is or may be provided by any association or any other third party, including in relation to any errors or default on the D.O.A.K DVD and/or the Company's literature.
  Excludes all liability for damages arising out of or in connection with your use of the D.O.A.K DVD. This includes, without limitation, direct loss, loss of business or profits (whether or not the loss of such profits was foreseeable, arose in the normal course of things or you have advised Utopia Dream Entertainment Alliance (PTY) LTD of the possibility of such potential loss), damage caused to your computer, computer software, systems and programs and the data thereon or any other direct or indirect, consequential and incidental damages
Payment.
UDEA, agrees to provide the consumer with a Destiny of Ancient Kingdoms DVD/GAME, FREE of charge provided that consumer pay the postal or Courier fee and all information disclosed to UDEA is correct and confirmed by Employees of UDEA . Should player desire to have their DVD sent over night by a courier service and additional admin fee would be charged. Which is payable into our account. However UDEA does not accept any responsibility for theft, loss or damage caused by South African Postal or Courier services. Due to unforeseen circumstances UDEA, may not be blamed for late delivery, as we as a Company have no power over the South African constitution.
Cancellation Policy.
Minimum 24 hours notice of cancellation required. Notification for instance via email or any other means will be accepted subject to confirmation in writing. If cancelation is not given within the above mentioned time UDEA does not accept any responsibility for any fee and player would we held liable for delivery fee.
Communication.
If you wish to communicate with us, you are more than welcome to visit us at www.udea.co.za, Contact Us link on our website whereby you would need to fill out a contact for and we will reply within 24 hours.
These terms and conditions form part of the Agreement between the Client and UDEA. You're accessing of this website and/or undertaking of a booking or Agreement indicates your understanding, agreement to and acceptance, of the Disclaimer Notice and the full Terms and Conditions contained herein. Your statutory Consumer Rights are unaffected.
© Utopia Dream Entertainment Alliance (PTY) LTD All Rights Reserved