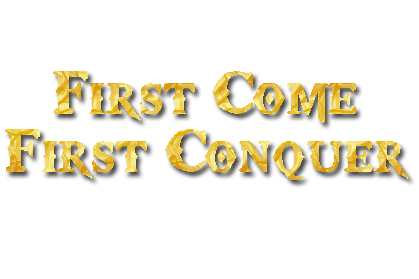 DESTINY OF ANCIENT KINGDOMS
Delivery Policy
Terms and Conditions
UDEA, Utopia Dream Entertainment Alliance (Pty) LTD Delivery Policy
UDEA will grant you with non-sub-licensable use if you accept and follow the terms of this Agreement:
I. You may install the DOAK DVD and game on one or more computers under your allowable control to access and use the Service.
II. You may use the Service, DOAK DVD, and Games for your personal and non-profit-making entertainment during the term of this Agreement, unless the agreement is otherwise terminated as set forth in this Agreement.
III. You may make and distribute copies of the DOAK DVD free of charge for other potential users provided they agree to the terms and conditions of this Agreement;
IV. You may not exchange the DOAK DVD for any kind of value, money or objects.
V. You may not give your rights and obligations to use the Service or Games to other players. Certain Games may be threaded to specific license terms that may include the following: Playing Destiny of Ancient Kingdoms is 100% free.


UDEA will let you know about any requirements to purchase prepaid points before you can use the Game, and of any restrictions that would affect your Game-play. You may play DOAK which is available at cyber cafés or computer gaming centres on the Service through an Account registered to you on the Service.
Destiny of Ancient Kingdoms offers you the opportunity to play the game for free forever. You may need to download and install certain software to access our Games, and such access entails the use of hardware, software and Internet access (which you acknowledge play a very important role in your user experience) you would need to download and install the game onto your computer. We are not responsible for any hardware, software or Internet access, quality, suitability or unavailability issues in order to play the game or to register an account.
We regret to inform you that if your account is inactive for a minimum of 12 months continuously then we will notify you of your inactivity and will be forced to either terminate your account or give you prior notice of the preceding steps to follow. If you contact us within seven working days of the notice that you want to keep your Account active, we will not terminate it. If you do not notify us, your Account will be terminated. DOAK Prepaid Points Balance will only be protected from the point that UDEA issues a message to you indicating that UDEA has received your notice that the Account may have been tampered with.