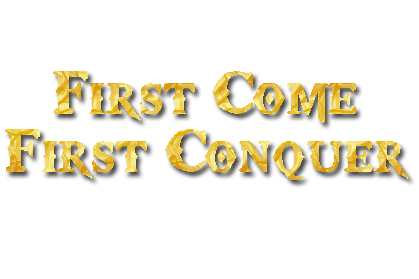 DESTINY OF ANCIENT KINGDOMS
REFUND POLICY
Terms and Conditions
UDEA, Utopia Dream Entertainment Alliance (Pty) LTD Return/Refund Policy
To purchase prepaid points, visit www.doak.co.za click on the account icon and then on the Recharge button, then follow the instructions provided for you on the page. The Proceedings to add DESTINY OF ANCIENT KINGDOMS prepaid points or redeem DOAK prepaid points are managed by the Terms of Sale, which can be viewed at www.doak.co.za, or by logging in to your Game and clicking on the market icon at the right bottom of your screen. 48 hours must be allowed for DOAK prepaid points to be made available on your Account.
Certain depths may apply to buying prepaid points, when adding DOAK prepaid points to your Account. You take responsibility for all DESTINY OF ANCIENT KINGDOMS prepaid points transactions, including unapproved transactions. You take responsibility for all uses of your DOAK prepaid points. You should contact UDEA customer service at admin@doak.co.za immediately, if you think your account has been hacked or tampered with.
DOAK Prepaid points do not constitute a personal property right. DOAK is not a bank, bank account or Financial Service Provider. DOAK prepaid points are non-transferable to other players or Accounts, do not increase in interest, and are
not redeemable or refundable
for any sum of money or financial value from UTOPIA DREAM ENTERTAINMENT ALLIANCE (PTY) LTD at any time.
Purchasing, selling, gifting, trading, pursuing to purchase, sell, gift, or trade any Account of any account holder is not allowed under any circumstances. You will be breaching the terms of our privacy policy and the agreement and terms and conditions between you, (the player) and UDEA by doing so and all rights to use the game, our services or any of our products will be terminated and all benefits to use the service and play the game will be taken away. You will also never be allowed to play the game or use your account ever again.
All Moral Rights that relate to our Services or the Game, including Custom Games, such as the right of attribution, and the right to the integrity of certain original works of authorship, and The right to create derivative works, and as part of this Agreement, you agree that you will not create any work based on the Service or the Games, except as expressly set forth in this Agreement or otherwise by UDEA in certain contest rules to UDEA's Fan Policy to this Agreement.
If by any means UTOPIA DREAM ENTERTAINMENT ALLIANCE (PTY) LTD chooses to no longer provide the service or license to the player or account holder we would let you know 3 months in advance. We will not be held responsible for any cost or losses held by the account holder. No refunds would be made available to the account holder or player. All prepaid points loaded on to the game should be used before the service is terminated.